Summer 2023 High School Tryouts!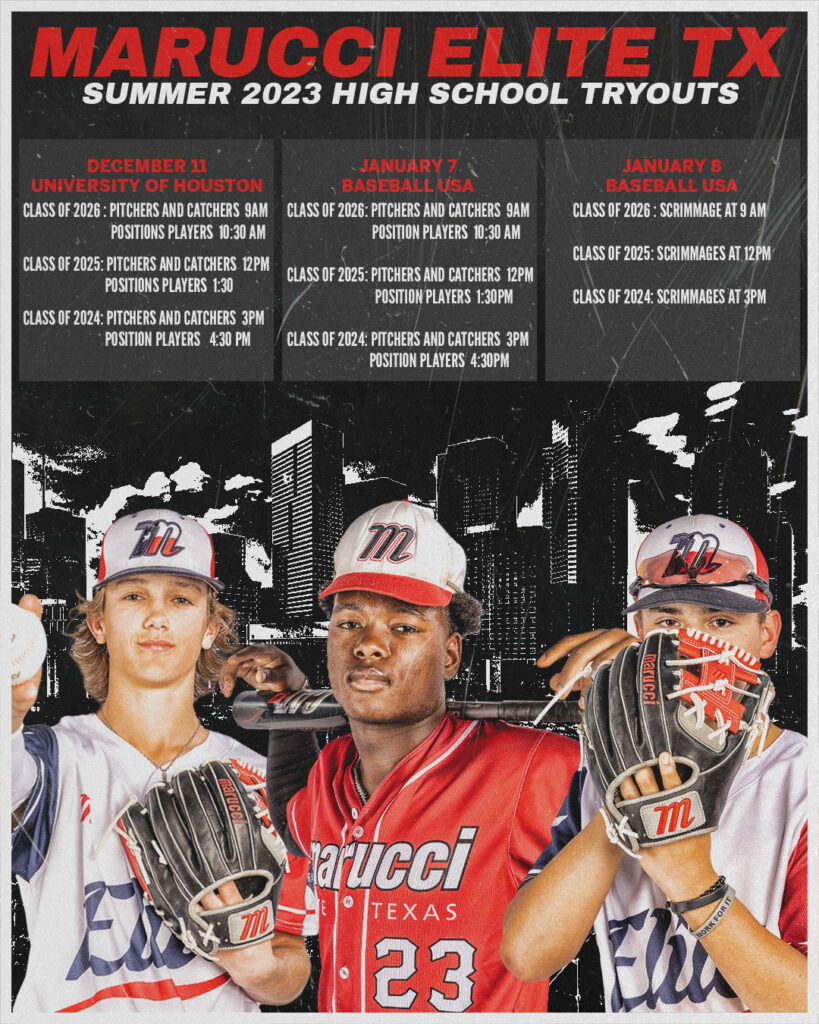 We are excited to release the dates of our High School Summer 2023 tryouts! We will be offering tryouts at 3 different locations this year, starting on December 10th at Concordia Lutheran, then December 11th at the University of Houston, and finally January 7th & 8th at Baseball USA! Players only need to attend tryouts at one location. The tryout on January 7th-8th at Baseball USA is a 2-day tryout and players that attend, must participate in both days to be considered.
Please make sure to select the appropriate age group and location, when registering online. You can find registration links to all 3 locations by clicking here. For questions or more information about the High School program, please contact Dado Rodriguez or Kyle Holle.