Spring 2024 Tryouts – South Houston (Sugar Land)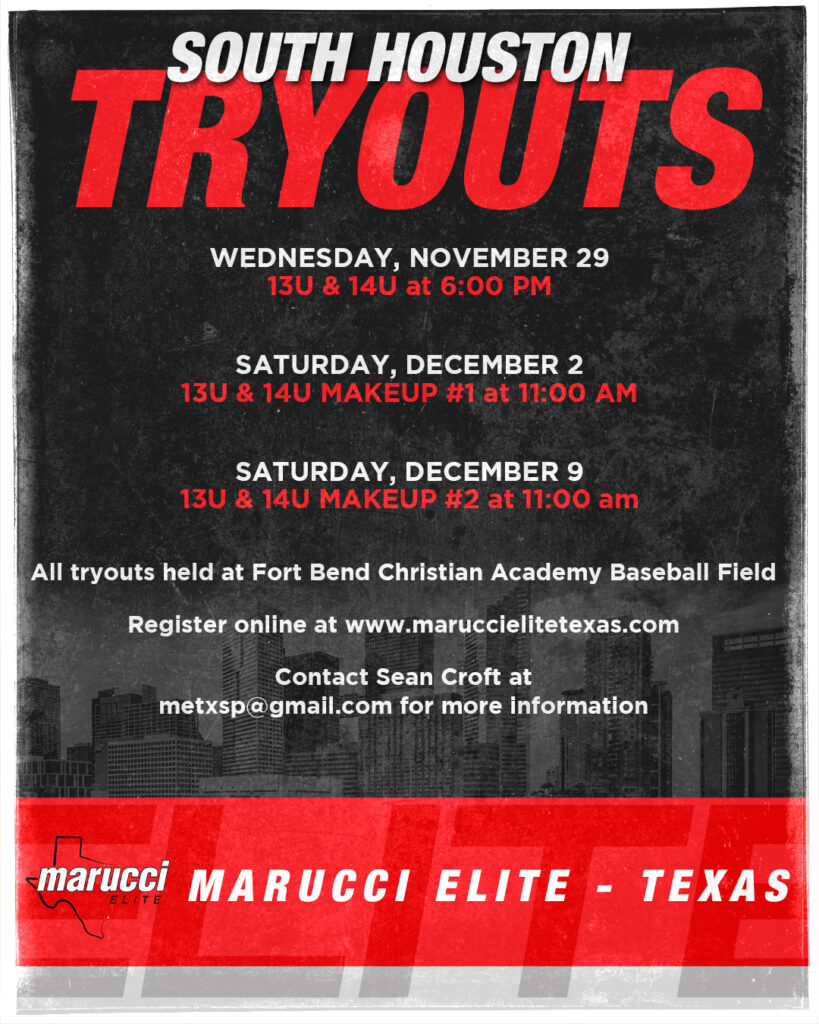 Spring 2024 tryouts for our South Houston affiliate will be held on Wednesday, November 29, 2023. There will also be two makeup tryout opportunities, on December 2, 2023 and December 9, 2023. These tryouts are for teams that practice and are based out of the South Houston (Sugar Land) area. Make sure to pre-register for the tryout by clicking here!
Tryout dates/times for all of our Houston-area locations, including Baseball USA, North Houston (Conroe), South Houston (Sugar Land), and Cypress (Schiel Road), will be announced over the next few weeks and can be found by clicking here. Please make sure to register for the correct age group and appropriate location that your player would like to try out for.
For questions or more information about tryouts at our South Houston affiliate, please email Sean Croft.