2022 Summer Camps at Baseball USA!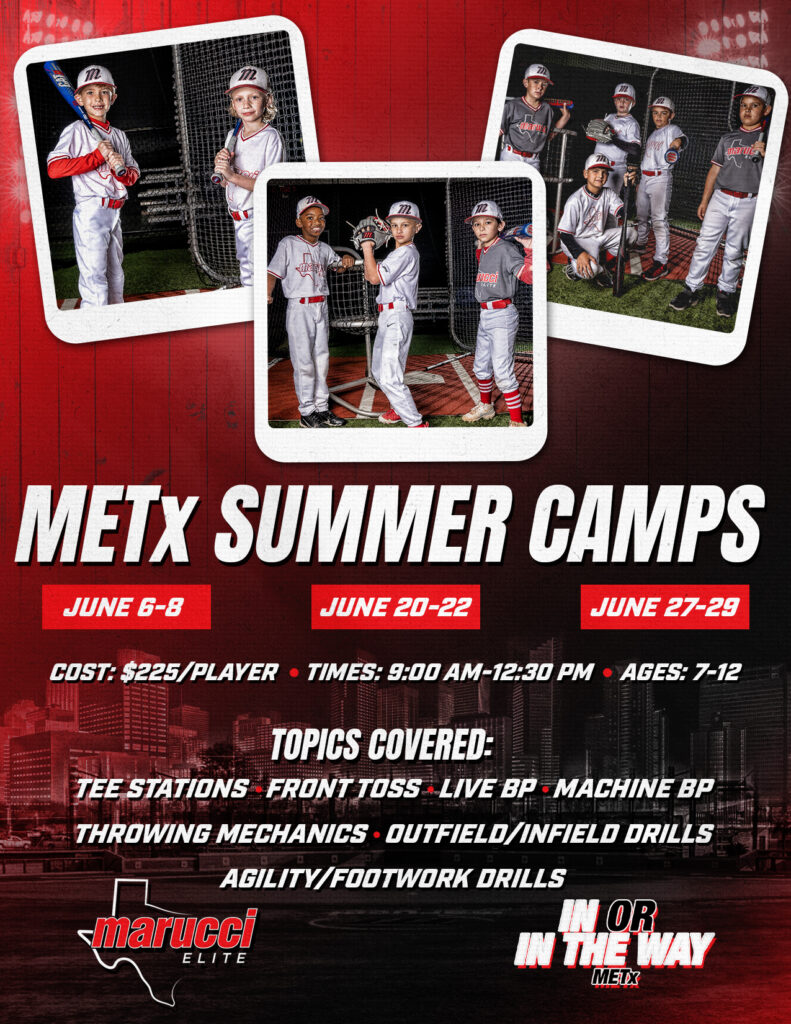 We are excited to announce the dates of our 2022 Summer Camps at Baseball USA! Our 3-day All-Skills Camp is being offered in 3 different sessions throughout the month of June. The All-Skills Camp will cover the fundamentals of hitting, fielding, throwing, and base running through multi-drill circuits. In order to ensure a low player-to-coach ratio, space in each of the sessions is limited. To reserve your spot, register online here!
For questions, please contact Jordan Venable at (713) 690-5564 (x201) or by email at jvenable@maruccielite.com.